I have always had a burning desire to travel to Tibet – the pristine snow-capped mountains, the vast barren landscape, the faraway land had me captivated since young. Back in 2018, I had a chance to realise my dream and the multi-day trek around Mt. Kailash was one of the highlights of my 18-day trip around Tibet.
What is so special about Mt. Kailash?
Standing at 6,656 m above sea level, Mt. Kailash is one of the holiest and most unique mountains in the world as it is considered a sacred pilgrimage site for devotees of 4 different religions: Buddhism, Hinduism, Jainism and Bon.
Located in the far west of Tibet, about 1200-km away from the capital city – Lhasa, the arid, harsh climate and its barren landscape add to the mystic allure that attract thousands of pilgrims each year.
In Hinduism, Mt. Kailash is also known as Mt. Meru, the centre and birth place of the entire world. Hindu devotees believe that Mt. Kailash is the abode of Lord Shiva. Devotees of Bon – Tibet's pre-Buddhist shamanistic religion, call the mountain Tise and believe it to be the seat of the Sky Goddess Sipaimen.
Mt. Kailash was also the battle ground for the Buddhist sage Milarepa and the Bon shaman Naro Bon-chung. It was believed that the eventual defeat of the Bon shaman by Milarepa resulted in Buddhism displacing Bon as the primary religion in Tibet.
(source -https://sacredsites.com/asia/tibet/mt_kailash.html)
Pilgrims come from afar to Mt. Kailash for this arduous trek (approximately 52 km) circumabulating the sacred peak. The pilgrims walk around the mountain- clockwise for the Buddhists and anti-clockwise for the Bon devotees; this is known as a Kora. Some local Tibetans, who are adapted to the thin air at high altitudes can finish the trek within one day.
Some deeply devoted pilgrims even perform full body prostrations the entire way, which would take up to 2-3 weeks to complete the Kora. On the other hand, most travellers, myself included, typically take 3 days to complete the Kora, going around Mt. Kailash.
How to get there?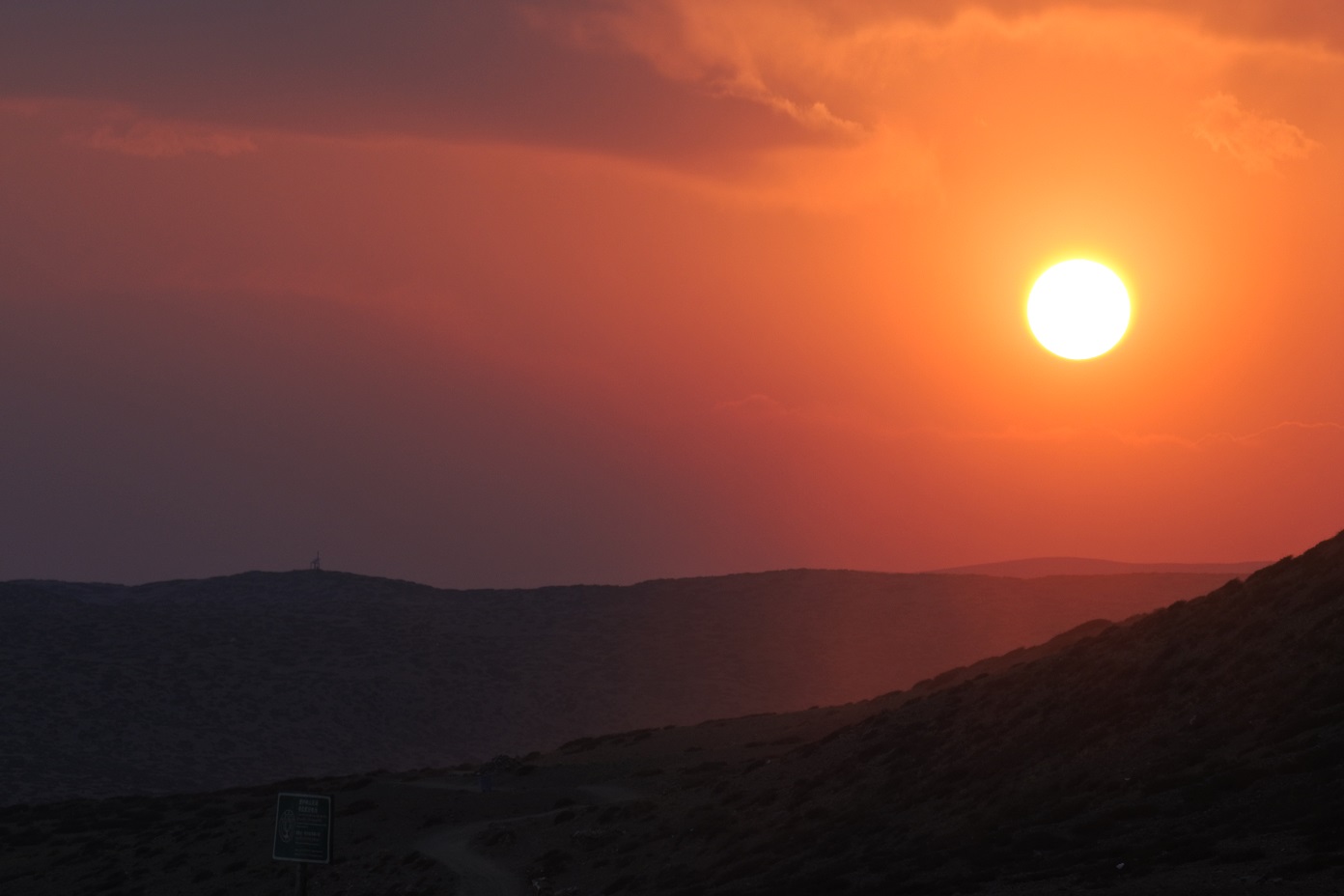 There are two ways of getting there:
From Lhasa – Covering approximately 1,200 km of overland journey. We stopped over at few towns such as Gyantse, Shigatse and Saga before putting up a night at Darchen the day before the hike. Darchen serves as the starting point of the Kora for many pilgrims as well as travellers to stock up on supplies and equipment.
From Kathmandu, Nepal – Involves crossing the Nepali-Chinese borders. The journey from Kathmandu to the borders is more time-consuming as road conditions often involve teeth-chattering gravel quagmires and potholed tarmac. After crossing the borders, you would also need to head to Darchen.
Itinerary
Day 1
We woke up at the break of dawn, getting ourselves ready for the big hike. Leaving our luggage behind, we took only the necessary stuff in our day packs. At around 8am, we set off from Yokohama restaurant, a small unassuming Tibetan restaurant that serves simple, traditional breakfasts. I had some naan, hard boiled eggs and sweet Tibetan tea.
The air was dry and freezing cold, and it was early June. Due to the arid climate, my nostrils had been bleeding ever since I arrived in Tibet about a week ago.
At 4,575 m above sea level, I was already experiencing slight headaches, partly due to the thin air, partly due to the lack of sleep for the past couple of nights. My heart rate had been soaring past 100+. I wondered how am I supposed to survive the following days in the mountains.
I gulped down some water together with a Diamox tablet, felt slightly better right after. The key to combat altitude sickness is to drink lots of water (3-4L a day) and yak butter tea, my tour guide explained.
The trail took us to the site where we witnessed the Saga Dawa Festival the day before https://foodieadie.com/biggest-buddhist-festival-in-tibet-saga-dawa/
We trekked past the famous Darpoche flagpole and the sky burial site, and finally entering Lha Chu valley which is surrounded by tall, craggy mountains and cliffs. The locals believe that these steep, rocky mountains represent Bodhisattvas. The three rocky mountains which we came across before reaching the Dirapuk Monastery represent "Rigsum Gonpo" in Tibetan or known as the Three Bodhisattvas (Manjushri, Avalokiteshvara and Vajrapani).
The weather at high altitudes is constantly changing. One minute it was sunny, the next moment it became extremely windy and started snowing. I could say I experienced 3 seasons (except summer) in a matter of hours within the same day.
The trail was relatively flat with occasional gentle slopes uphill and downhill. We walked casually at our own pace, catching our breaths and taking a break for some snacks and drinks.
We greeted some friendly locals whom we crossed paths with who were also doing the Kora. Young and old alike made the journey, some elderly Tibetans even trekked with their walking sticks.
Their dedication towards religion is clearly evident from their immense effort and perseverance in making this arduous journey. To some of them, it is an annual affair as they believe going around Mt. Kailash would bring good karma to them in this life and after life. Everything that they do in this life is to accumulate good karma, paving the way towards achieving the ultimate state (Nirvana) in their after life.
Some may wonder, where is the place to do your business when nature calls? Well, there are no toilets available, so we gotta do it au naturale :) So yeah, if you are thinking to attempt this hike, be mentally prepared!
Our eyes were feasted with the sublime and beautiful scenery that surround us. Glaciated peaks soared high above the landscape, winding gravel trails meandered through the valleys and alongside the rivers. Marmots roamed the mountains freely. Eagles soared high up in the skies.
After what seemed like an eternity, we finally saw a signpost that says "Gang Kyb", which means we are pretty close to the "guesthouse" which we are spending the night. At that point of time, we had covered approximately 20-ish km on our first day.
It turned out that our so-called "guesthouse" resembles more like a refugee camp than a "guesthouse". The reason why I called it a refugee camp is because we were sleeping in tiny little containers made of zinc. 5 beds were squeezed inside the container with zero heating or insulation facilities. Electricity only runs from 8-10 pm in this part of the world. With temperatures plunging below zero Celcius at night, it was not even necessary for us to change our clothes, we simply slept in whatever clothes we were wearing throughout the entire hike.
We headed for the nearby and the only tea house to rest our tired bodies close to the fire place. After dinner, we called it a day and went to bed in our freezing cold containers, wrapped ourselves with layers and layers of blankets and with our sleeping bags.
"Our eyes were feasted with the sublime and beautiful scenery that surround us. Glaciated peaks soared high above the landscape, winding gravel trails meandered through the valleys and alongside the rivers. Marmots roamed the mountains freely. Eagles soared high up in the skies." 
Day 2
Getting up and crawling out of my sleeping bag became a herculean task.
The anxiety of what's ahead, the lack of sleep and appetite and the cold started to get to me. After having some plain cold flat bread, hard boiled egg and rice porridge for breakfast, we started our journey.
I started off pretty slowly as I wanted to conserve energy for the long hike ahead. To be honest, I naively signed up for this tour, thinking that I could nail it with little to no training prior to the trip. Boy, what a huge mistake it was!
I quickly ran out of breath due to my lack of physical fitness. The trail is much more dramatic and much steeper today as we were ascending from 5050m to 5650m above sea level and on icy and snowy trail conditions. Though these numbers may not translate into a huge elevation gain to most of us, but given the lack of oxygen levels at such high altitudes, it was the most difficult part of the hike.
Few hours into the hike, I started to feel hunger pangs but I had no appetite to eat. My lungs were screaming for air, with every step I took, I huffed and puffed even more. I had to take a break for every few steps I took.
Along the way, I encountered some kind local Tibetans who were concerned of me, maybe because I looked really weak at that time. They offered snacks to me, some stopped and checked if I'm ok, some even linked arms with me in an attempt to drag me up the mountain. But I simply could not keep up with them.
Their bodies were adapted to the high altitude and thin air. To them, it seemed like a walk in the park. But to me, it was a mammoth task.
Nevertheless, I was touched by the acts of kindness showered upon me by these complete strangers. I could only returned their favours with countless thank-you's.
The trail going up to Dolma-La Pass was filled with loose rocks and pebbles, some parts were icy and slippery as there was a snow storm just few days ago. We were incredibly lucky to have such sunny weather, but the down side is the snow started to melt into slush and puddles. I came across Mirjam and Henk, my two other tour mates who are in their 50's and 60's and were still going strong. Together, we encouraged and helped each other out.
Before reaching the Dolma-La Pass, we came across a rocky part of the mountain filled with clothes and all sorts of items left behind by the pilgrims. The local Tibetans believe that by leaving behind their old items, they leave behind all the negative aspects of their old life and start a new life afresh.
Higher up in the mountain, we saw more and more flapping prayer flags strewn across the terrain. The Tibetans believe that prayers and mantras will spread along with the wind carrying with them good wishes and compassion into all pervading space.
Just like life itself which is a continuous cycle and is constantly self-renewing, the Tibetans continually mount new flags alongside the old ones of which their images have faded due to exposure to the elements. This is an incredible aspect of the Tibetan culture which respects and acknowledges the ongoing cycle of life and all the changes that come with it. I guess we all have something to learn from the Tibetan humble way of life.
Finally, at around noon, Mirjam, Henk and I made it to the summit of the Dolma-La Pass! Standing at 5,650m above sea level, it was the highest point of the entire journey.
Dondhup, our local guide was standing there to welcome and congratulate us. We took a short break at the pass, hydrating ourselves to prepare for the remaining hike ahead.
If going up was tough, I find descending to be much harder. Again, altitude sickness hit me hard, the headaches returned with a vengeance. Mirjam gave me some painkillers to soothe the aches. I powered on.
The trail was slippery, filled with melting ice and scattered with rocks. We carefully made our descent. On our way down, we came across a beautiful turquoise lake in the middle of the black rocky mountains. The locals believe that the lake is an offering to the holy mountains.
It was around 3.30pm when we reached the second tea house for our late lunch break. There was no fresh food available but only sweet milk tea and instant noodles. My roommate Sveta was suffering from swollen and stiff limbs, partly due to fatigue and altitude sickness. Our guide, Dondhup helped to relieve the discomfort by massaging her legs.
According to Dondhup, there is still about 11 km to go from the tea house to the guest house at which we are spending the night that day. Henk who is in his 60's started to suffer from tiredness and altitude sickness as well. Due to Henk and Sveta's conditions, Dhondup eventually arranged for a pick-up van to drive them all the way to the guest house.
To be honest, I was very tempted to take up the offer at that time, as I was quite tired already from the arduous hike. But after much consideration, I decided to take up the challenge to complete the remaining hike of the day. Dondhup assured that the trail from here onwards would be relatively flat. Mirjam also agreed to continue.
However, halfway through the journey, I started to experience heartburn and indigestion. I was nauseated and felt like regurgitating the instant noodles that I just had during the late lunch. But nothing came out. Mirjam was very patient with me, accompanied and motivated me throughout the journey.
Dondhup caught up and trekked with us for the remaining journey. Dondhup is the true champion here, having made the Kora and summitted Dolma-La Pass over 70 times thus far!
After about 12 hours since we set off this morning and 22 km later, we finally arrived at our guesthouse at about 8 pm. At that point, I could not feel my legs any more. I did not even feel hungry and skipped having dinner. I collapsed into exhausted slumber not long afterwards.
Later, we found out that an Italian man in our tour group, Cesare, suffered from a broken arm. He accidentally fell while descending (too fast) and used his hand as support to cushion the impact of the fall, and broke his hand as a result. Unable to move his hand, he decided to be hospitalised and had to give up on completing the Kora.
"The Tibetans believe that prayers and mantras will spread along with the wind carrying with them good wishes and compassion into all pervading space."
Day 3
Woke up feeling slightly better than the day before, but my stomach still felt queasy.
We had cold, plain flat bread, sweet tea and hard boiled eggs for breakfast again. Well, can't complain much about food in this part of the world. At that point, I was actually dreaming about Malaysian food, drools.
Following a clear, gushing river, the trail today was much flatter and greener compared to the previous days.
Feeling slightly nauseous, my stomach was unable to digest the breakfast that I just had.
"Hang on, just a little bit more!" This is the mantra that I kept telling myself.
I managed to persevere on until probably the last few kilometres, at which point, I was vomiting air but nothing substance came out.
One of the members on the tour, who is a doctor, came to help me out. She said it's better to induce self-regurgitation to expel the contents in my stomach. She then tried to put something down my throat in an attempt to induce my gag reflex. Probably, I was too repulsed at the thought of making myself puke, I involuntarily rejected the idea by pushing her away.
The other members tried to calm me down and held me down, the doctor again tried to stick an object down my throat. Again, I was vomiting air. Exhausted and traumatised, they called up our driver to come pick us up since we are only a few kilometres away from Darchen.
We trekked alongside a fast-flowing river
Although technically I did not complete the entire Kora on foot, falling short of a few kilometres, I still felt accomplished and thankful for having the opportunity to hike with such incredibly kind people from all walks of life.
We encouraged and motivated each other on the road, and it is the spirit of teamwork and camaraderie that I enjoyed immensely from going on an adventure with a group of fellow travellers and hikers.
"Everyone wants to live on top of the mountain, but all the happiness and growth occurs while you are climbing it."