Following my first post on where to find authentic Asian food in Munich https://foodieadie.com/where-to-find-authentic-asian-food-in-munich-germany/, I present to you Part 2 of my Asian food guide in Munich.
1. Campanula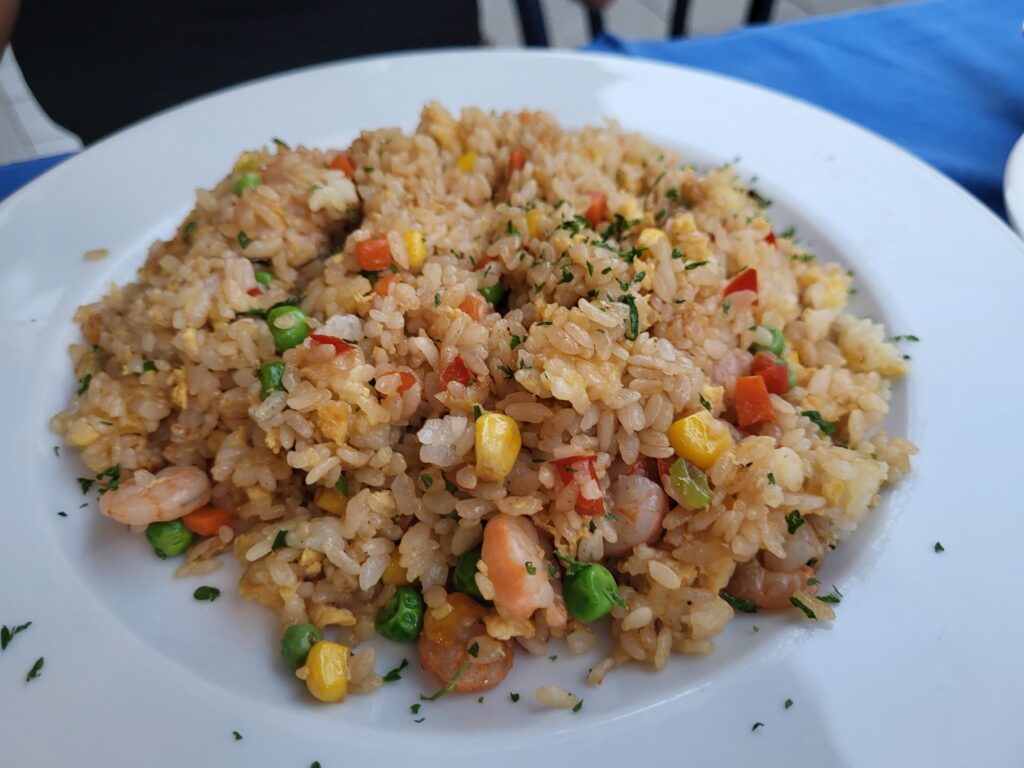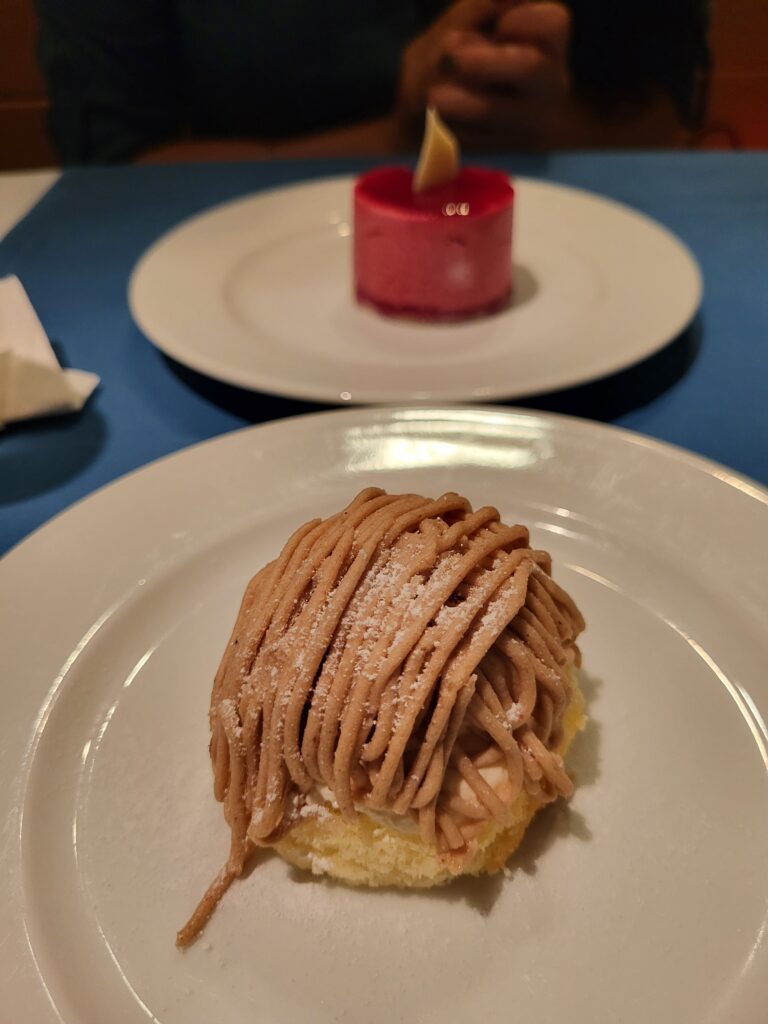 I believe Campanula is run by an old Japanese couple, where the wife takes charge of serving the customers while the husband mans the kitchen. If you are looking for authentic, homemade Japanese dishes, you are at the right place! But if you are looking for your regular Japanese fare such as sushi or sashimi, then you need to look elsewhere.
They specialize in Okonomiyaki, specifically the Osakan style which uses lots of cabbage. Okonomiyaki literally means "whatever you like grilled/fried" and is a kind of savoury pancake comprising batter made from wheat flour, eggs, cabbage, any protein that you like but usually thin slices of pork, shrimps or squid, and then topped off with bonito flakes, seaweed flakes, Japanese mayonnaise and Okonomiyaki sauce (similar to the western Worcestershire sauce).
The pork slices inside the pancake remain soft, moist and juicy. The cabbage though cooked, still retains the crispness and its natural sweetness. From its appearance, Okonomiyaki seems like a simple dish. But executing the dish takes skills and experience. Campanula definitely has mastered the perfect balance in terms of optimizing the textures and flavours of each of the components and the Okonomiyaki as a whole. I highly recommend everyone to try the dish at Campanula.
Oh, don't forget to try their Japanese-style western desserts too! The flavour profile is intricate and most importantly, the sweetness is not too overpowering, which is what I prefer when it comes to desserts.
https://www.tripadvisor.com/Restaurant_Review-g187309-d948470-Reviews-Campanula-Munich_Upper_Bavaria_Bavaria.html
Rating: 8.5/10 (come here for the Okonomiyaki and their Japanese-style Western desserts)
2. Ha Noi Pho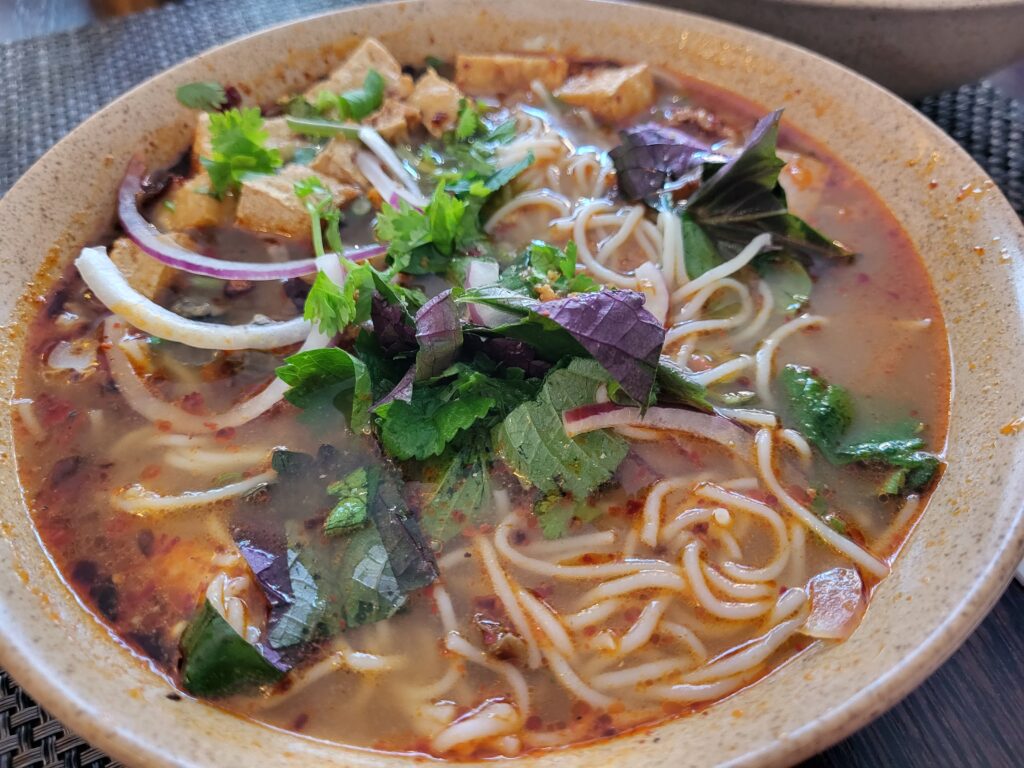 Bún Cá – with fish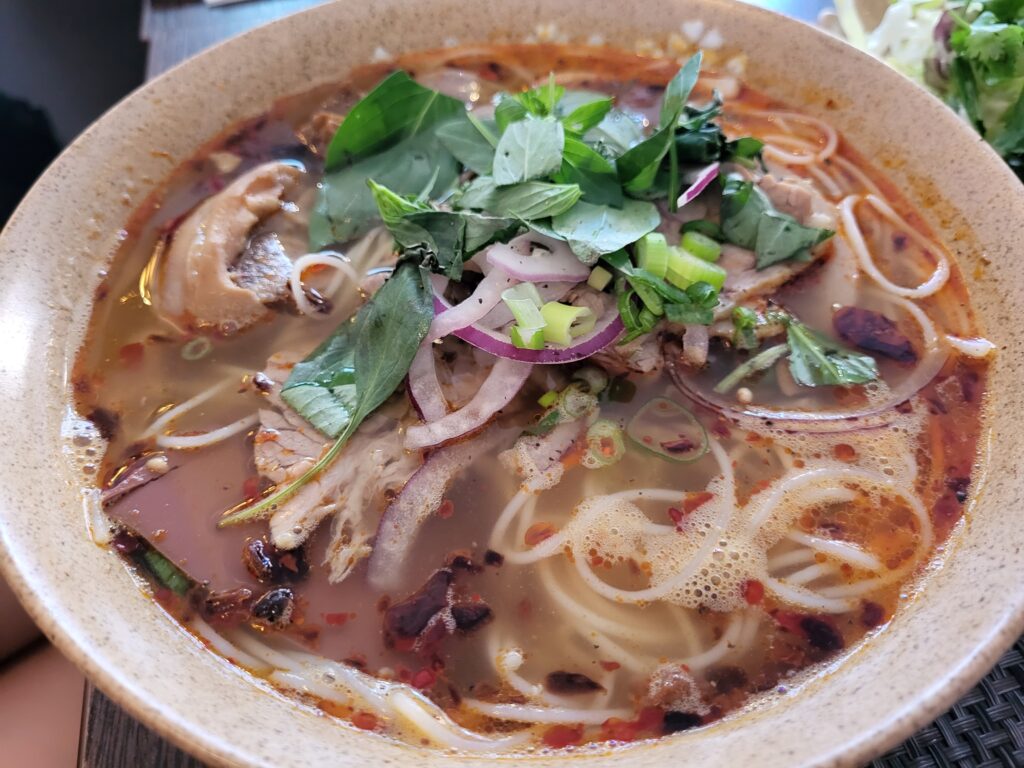 This particular Vietnamese restaurant has a special menu with 3 items on it that are only available during dinner time (after 5.30 pm). You need to specifically ask for the special menu. The place is small and seats are limited, so it's not an ideal place for long dinners or catching up. But it's a hidden gem for a bowl of authentic rice noodle soups that are hard to find in Germany.
1. Bún ôc – rice noodle soup in a rich broth made from snails and pork bones served with Vietnamese ham/sausages, snail pieces, beef slices, tomatoes, onions, coriander and other fresh herbs. It's a good marriage of sweetness from the pork and umami-ness from the snails.
2. Bún Bò Huê – rice noodle soup in a rich broth made from pork knuckles among many other ingredients. It's lightly spiced and rich in umami flavours.
3. Bún Cá – rice noodles soup in a broth made from fish bones, onions, lemongrass and turmeric. Served with deep fried fish fillets (marinated in fish sauce and turmeric) and fresh dill, it's not as savoury as the other 2 dishes, but it's a refreshing change from the other meat heavy dishes.
I'm a huge fan of Vietnamese food and I have been to Vietnam twice and covered the North, central and South of Vietnam. I dare say the flavour profiles are the closest to what I've had in Vietnam! The fact that they use local ingredients such as snails and coagulated duck's blood shows that they only serve the only real deal, not for the faint-hearted!
Ratings: 7/10 (great, authentic Vietnamese food; downsides – lack of seats and no toilet for dine-in customers)
3. Pad Thai Restaurant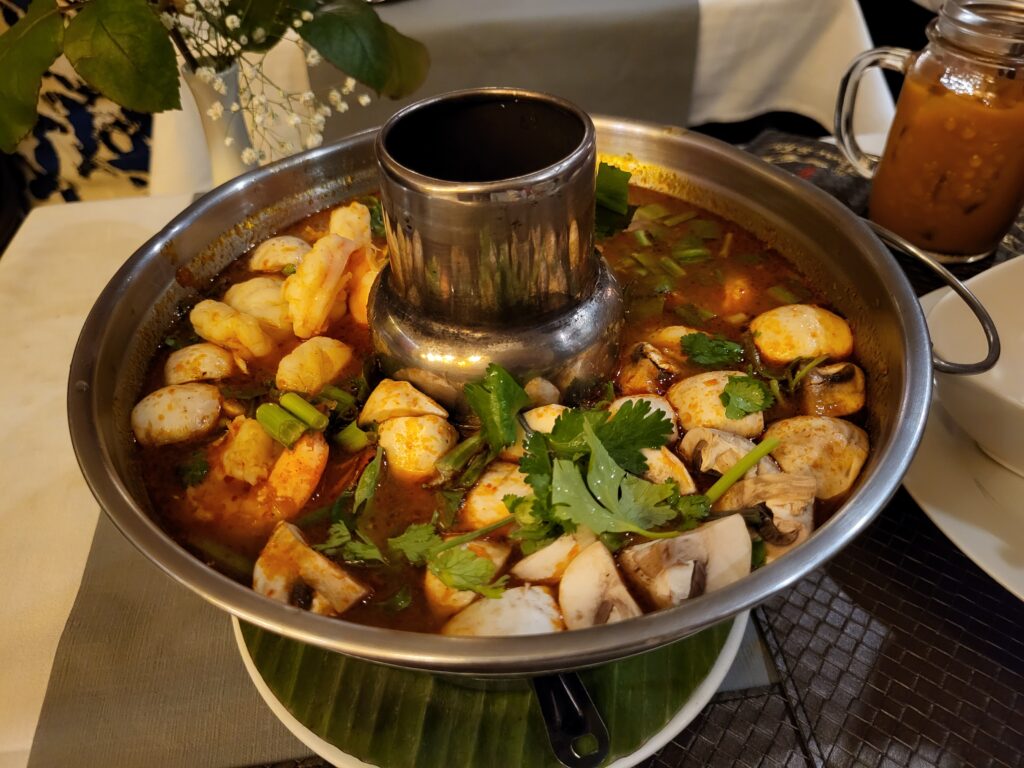 It is on the pricier side when it comes to Thai restaurants in Germany. But I find the prices are justifiable by the use of fresh ingredients and big portion sizes.
Take their Pork Larb for instance. I find that they paid attention to the ratio of lean to fat ratio of the minced pork that they use for preparing the dish, not just the usual minced pork that you get from the supermarkets. The combination of fatty and lean minced pork rendered the Larb a nice caramelized taste and texture which is juicy and tender.
Other than that, their Pad Thai is also to die for. It is one of the few restaurants in Munich which offers wok-fried dishes infused with the "breath of the wok" or the distinct charred, smoky flavors resultant from frying foods in woks over very high heat. To me, that's the gold standard for stir-fried dishes. The stir-fried rice noodles snug neatly in a paper-thin Thai omelet which is shaped like a pocket; the noodles – flavorful and well-balanced in terms of seasoning. The kind of noodle dish that makes you want to eat more and more…
Ratings: 10/10 (Great-tasting food, friendly service and attention to detail)
https://www.padthaimuenchen.com/