From the UK to Japan, it's been a journey filled with highs and low.
When I was offered a job in Japan, I never once hesitated to reject the job offer. I packed my bags and bought a one way ticket to Japan and never looked back.
Working in a Japanese company allows me to have a first-hand experience of Japanese work culture. The structure of the whole company is extremely hierarchical and the treatment an employee receives is based on seniority. Job hopping or changing companies is frowned upon and is still surprisingly rare in Japan. My Japanese boss is extremely old-fashioned especially when it comes to the opposite sex. I had a chat with him the other day and we touched upon the subject of working women in the Japanese society. He still thinks that women were born to raise kids and take care of the household while men's duty is to be the breadwinner of the family, work and earn money for the family. He said even though he gives equal opportunities to women at work but he thinks because many women fail to perform well at their jobs because of duty calls: kids and family. Though his words may sound biased and sexist at first, after some thought, I started to realise there may be some truths in it. It is true that a lot of working women are willing to sacrifice their career for the sake of their families as women tend to prioritise families over their career. The act of balancing between career and family is always a difficult one and requires a compromise between the two and of course an understanding partner to make it happen.
Anyway, I have definitely learnt a lot thus far from understanding the importance of customer service in businesses to protection of intellectual property. I get an immense sense of achievement and satisfaction working on challenging and many a time complex technologies which requires a lot of thinking outside the box and problem solving skills, all of which I'm still learning till this day. Apart from intellectually stimulating work, the fact that all of the foreign staff come to Japan for the job gives it a collegiate environment, we get solid support from each other and we get to explore Japan on the weekends and during the holidays. However, that's one of the downsides as well, we spend so much time together at work and outside the office, we don't get to experience the real Japan like learning the language, interacting with the locals.
So, now and then, I'd try to participate in some meetup events e.g. social events, sightseeing, etc. Recently, I took up salsa lessons and I've made friends with some Japanese. Most importantly, I have re-discovered my passion and love for dancing. Though difficult it may seem, dancing is one of the activities that I find enjoyable, therapeutic and exhilarating in the sense that it combines musicality and body movements. Through dancing, I also got to meet new people and make new friends who share the same passion and interest in dancing.
One of the biggest perks working in Japan is the opportunity and time to explore and witness some of the most beautiful places on earth. From the breathtaking, awe-inspiring Japan Alps (Kamikochi, Tateyama, etc) to the jaw-dropping Mt Fuji which is known for its iconic, symmetrical cone. Truly, Japan is blessed with beautiful flora and fauna which have been carefully preserved in its pristine state; and its wonderfully effective public transportation system makes travelling around easy and convenient. And I will continue to explore and discover what Japan has to offer and soak in its beautiful sights and sounds.
It's truly been a humbling experience, living and working in a foreign country is never easy, and the language barrier did not make it any easier. My experiences here are some of the most memorable which I will cherish for many years to come, and not to mention the people and friends that I got to know here are some of the loveliest and wonderful people I've come across. Thank you, Japan, for this wonderful experience.
Kamikochi
Kamikochi
Norikura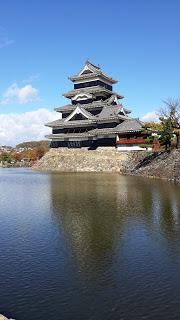 Matsumoto castle
Magnificent view of Mt Fuji from Kachi Kachi
One of the 8 ponds in Oshino Hakkai
One of the 8 ponds in Oshino Hakkai
Another view of Mt Fuji from Oishi Park
Oishi Park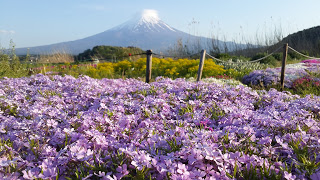 Oishi Park
Pink moss phlox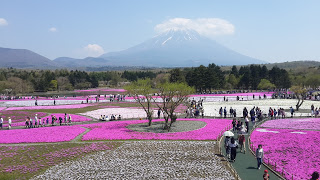 Shibazakura festival near Kawaguchiko
One of the top spots in Japan for sakura viewing – Mt Yoshino
Mt. Yoshino
Mt Yoshino